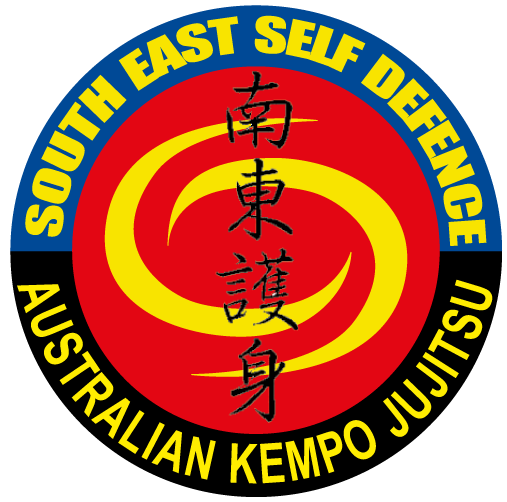 Welcome to South East Self Defence
South East Self Defence, Martial Arts, Self Defence, Jujitsu or South East Self Defence in Bli Bli and Warana.
We are a Sunshine Coast Dojo who practice Kempo Jujitsu. 
Our goal is to provide both superior customer experience and tremendous value for our customers in the area of self-defence, personal safety and fitness.
Sensei Allan and Sensei Suzzie have over 30 years of experience in the Martial Arts Industry and are passionate about exceeding your expectations.
We have been coming to the Warana dojo for a few years now and find that we are still learning a lot from Sensei Allan each visit- and not just martial arts. I love that the focus is not competitive but rather on learning real-life skills that can teach my daughters to protect themselves and look after themselves. Sensei Allan's holistic approach makes us work better together as a family as most of the challenges require great discussions and teamwork to achieve a good result. As a parent, I've also had a few 'Whoa' moments just listening to his mat talks
Cherie Smith-Rainsford
We enrolled Damian and Samantha in mid primary school years. It was not really Samantha's thing however she did complete a few belts, Damian really enjoyed his time there and I believe Sensei Allan was a great mentor for both my children. Self-control and life skills are really important. Samantha is at Uni studying a business Commerce degree and Damian is with the 7RAR infantry currently deployed in Afghanistan. I think that Allan at southeast self defence was the start they needed to believe in themselves outside their family and friends.
Michelle Leahy
My two boys have been attending Jujitsu for many years. What I love are the life lessons that relate to them on a kid level, the self defence skills which they learn to handle all sorts of situations. Sensei Allen is so patient, he has a calm and commanding nature that demands respect. He never raises his voice and is attentive to each individual student. The kids gain self-confidence and discipline. I highly recommend South East Self Defence.
Anita Conroy
I have 2 specific parts to my testimony... 1. Personal safety & confidence Even though I'm in my 50's there were still times and places that I didn't feel safe. But now I don't have those old fears, I still use wisdom and choose where and when I put myself, though now without fear because of the self defence training. 2. My boy's Confidence was lacking in my boys, one, in particular, was quite 'fragile and it has been an absolute joy and comfort to me to see him take on jujitsu and thrive, achieve personal satisfaction through awards, and gradings. Now he can take on the world with a certain pride in his achievements with the respect it deserves in an honorable way. Thanks so much to the team of instructors for their commitment, belief, and encouragement.
Gavin Keats
I have two little dragons attending the Warana dojo ad we love it. I love how patient and caring the sempei's are with the youngest ones and beginners. I also really appreciate the "challenges" that the kids get set...gratitude, respect, goals. It's not just physical training but mental as well.
Louise
My seven-year-old son and, six-year-old daughter have been attending regular classes for two years. My son has a learning disorder that makes it difficult for him to perform executive functions. I have found South East Self Defence to respectful and understanding of the diversity of learners. The Dojo is an engaging family-friendly community and the instructors are wonderful people. I highly recommend them.
Jessie Matthews
"Since starting Martial arts training at South East Self Defence our child has grown in confidence. He has been chosen for student leadership and is happier within himself. I thoroughly recommend what Sensei Allan and his team are teaching and more importantly how they teach it."
C. Austin
Free uniform on enrolment
PLUS FREE TRIAL PROGRAM - 2 FREE LESSONS